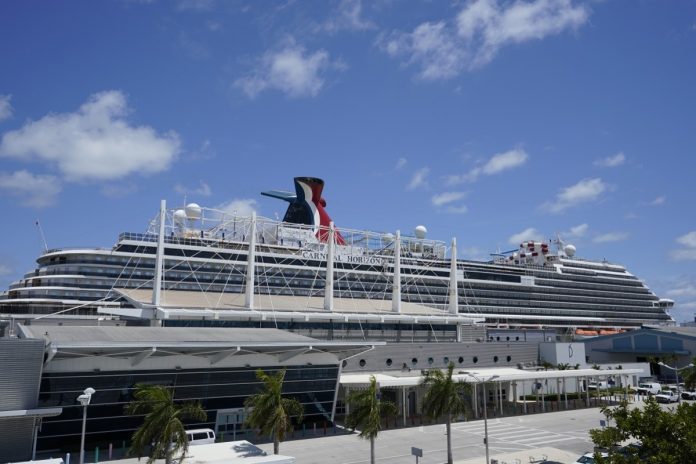 The Centers for Disease Control and Prevention announced Thursday that Americans should avoid cruise ships, regardless of vaccination status, citing increases in cases onboard cruise ships since identification of the omicron variant. The CDC also raised the risk level for cruising to the health agency's highest warning level.
The Cruise Lines International Association, the industry's top trade group, reacted to the CDC's decision to raise the risk rating of cruising. T "The CDC's decision to raise the cruise travel level is particularly perplexing, CLIA said in a statement, considering that cases identified on cruise ships consistently make up a very small minority of the total population onboard — far fewer than on land — and the majority of those cases are asymptomatic or mild in nature, posing little to no burden on medical resources onboard or ashore.
The Centers for Disease Control and Prevention is keeping an eye on 92 cruise ships for COVID-19 outbreaks, including ships from Carnival, Celebrity, Disney, Norwegian Cruise Line, and Royal Caribbean. The CDC offers a webpage where you can see which ships are being examined for COVID-19 illnesses.
According to CNN, at least four cruise ships were turned away from ports of call or were prohibited from letting guests disembark in the Americas this week due to COVID-19 cases on board.
Most major U.S. cruise companies, including Royal Caribbean, Norwegian Cruise Line, Disney, Celebrity, and Carnival, require customers aged 12 and older without medical exemptions to be completely vaccinated in order to sail on a cruise. At least 14 days before sailing, the final dose of the vaccination must be given.
Unless seated and actively eating or drinking, Royal Caribbean demands all passengers ages 2 and up to wear a face mask in indoor public spaces.