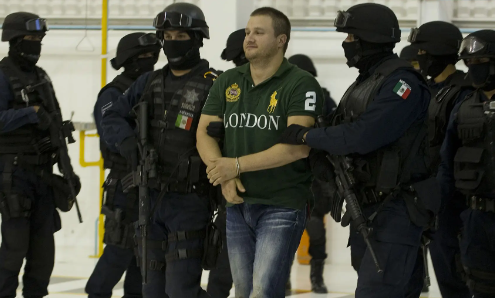 A cartel leader and hitman who enjoys document torture sessions and supposedly decapitates dozens of his opponents has disappeared from a Florida federal prison where he was serving a 49-year ruling.
In November, Mexican-American cartel leader Edgar Valdez-Villareal was mysteriously expunged from the Federal Prison Service website. Although his release date is not until July 27, 2056, he is currently listed as not a BOP detainee.
Valdes Villarreal, 49, known by his Underworld nickname "La Barbie," ran Los Negros, the executive group of the Bertrand Leyva Cartel, one of Mexico's most ruthless Underworld association. At one point, he was a top lieutenant in the Sinaloa Cartel run by convicted drug dealer Joaquín "El Chapo" Guzman Loela.
Valdez-Villareal was raised in Laredo, Texas and got his nickname from his high school football coach. Because his blue eyes and fair complexion made him look like a Ken doll.
"We called him Ken Doll, mostly because his hair was blond and kinky like the doll's. The coach upped the ante to Barbie, and it took off like wildfire."
Valdez-Villareal loves designer clothes and expensive watches, and has spent years eluding authorities despite millions of dollars in bounties. After the death of cartel leader Arturo Beltran- Leyva in December 2009, La Barbie launched a brutal struggle for control of the cartel. As leader of Los Negros, he participated in torture, which he often videotaped, and recruited police officers and members of rival cartels as informants.
During a particularly vicious phase of a turf war between cartels in Cuernavaca in August 2010, four decapitated bodies were found hanging from a bridge with a warning that anyone helping La Barbie would suffer a similar end.
He was eventually seized amid a shootout with Mexican authorities in a rural home northwest of Mexico City in 2010. When he was arrested, he rose to very high positions in the Mexican cartel. He was the only American citizen to do so.