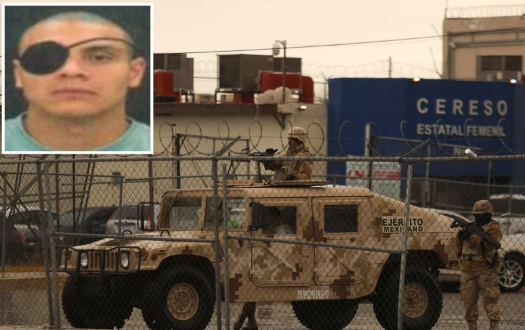 This week's violent jailbreak resulted in a mass exodus of prisoners, including the leader of a Mexican street gang affiliated with El Chapo's Sinaloa drug organization.
At least 24 people, including members of the vicious Los Mexicles gang, fled Juarez's Cereso #3 state prison on Sunday morning. Ernesto "El Neto" Pión was one of them.
According to Mexico's Security Secretary Rosa Icela Rodrguez, gunmen in armored vehicles opened fire on prison guards, killing 10 of them along with seven detainees, before storming the facility and ejecting the 25 inmates from their cells.
The Mexican authorities also disclosed that during Sunday's jail breach, that they found 10 "VIP cells' ', along with cell phones, cash, and drugs in the chambers of illustrious inmates.
The Sinaloa Cartel, formerly led by notorious drug lord El Chapo, had an armed branch that operated out of Los Mexicles, a well-known company in Juarez.
Following El Chapo's conviction in the US in 2019, the Sinaloa Cartel disbanded. Currently, the Mexicles collaborate with the Caborca cartel, which is run by a former ally of El Chapo.
According to the Herald of Juarez, Piñón is seen as a very valued collaborator by the Caborca cartel, which attempted to break him from prison in a raid on August 11. Piñón is seen in a photo published by the Mexican government wearing an eye patch.
The Juarez daily said that Piñón, who is currently serving a 224-year sentence for his involvement in several kidnappings, had been directing kidnappings and other crimes from behind bars.
As the government continues to look for fugitives, 200 other members of the Mexicles gang have since been transported to federal jail.