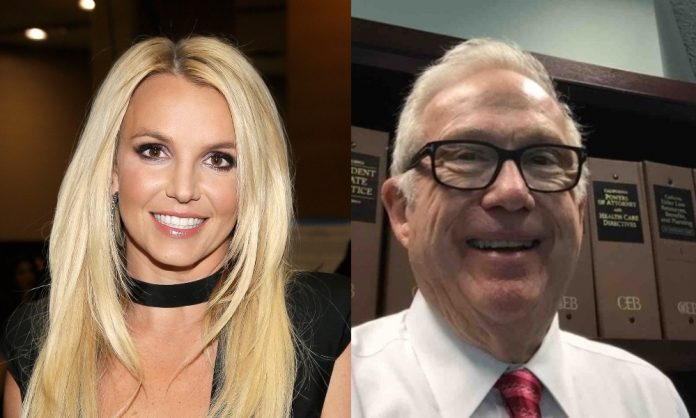 Sam Ingham has been asked by Britney Spears' to resign. He has represented the pop star since her conservatorship began 13 years ago.
According to documents obtained by People, Ingham and his firm Loeb & Loeb LLP have not given any reason why they no longer want to represent Britney. Ingham requested that Ingham's resignation be effective "upon the appointment by new court-appointed counsel."
Britney said in court that Ingham did not know she could choose her own lawyer and therefore Ingham has resigned.
"My lawyer, Sam (Ingham), has been very scared for me to go forward because he's saying if I speak up, I'm being overworked in that facility of that rehab place. He told me I should keep it to myself," Britney said in reference to a rehab facility she entered several years ago.
"I would personally like to — actually, I've grown with a personal relationship with Sam, my lawyer, I've been talking to him like three times a week now, we've kind of built a relationship but I haven't really had the opportunity by my own self to actually handpick my own lawyer by myself," she added. "And I would like to be able to do that."
It was also reported Monday that Britney's longtime manager Larry Rudolph will be stepping down. Rudolph wrote to Britney's father Jamie Spears and Jodi Montgomery explaining his decision to resign after learning that Britney had plans to quit singing professionally.
"It has been over 2 1/2 years since Britney and I last communicated, at which time she informed me she wanted to take an indefinite work hiatus," Rudolph wrote in the letter first published by Deadline. "Earlier today, I became aware that Britney had been voicing her intention to officially retire. As you know, I have never been a part of the conservatorship nor its operations, so I am not privy to many of these details."
Rudolph stated that he was hired by Britney to "help manage her career" and that now, as her manager, he believes it is in Britney's best interests to resign as her professional services are no more needed.
He added, "I will always be incredibly proud of what we accomplished over our 25 years together. I wish Britney all the health and happiness in the world, and I'll be there for her if she ever needs me again, just as I always have been."