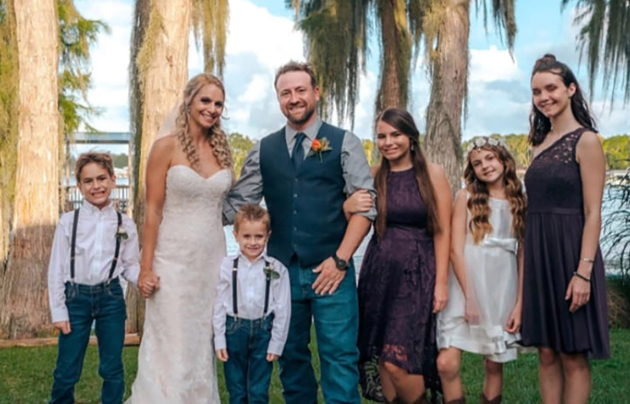 In a horrible backyard fire pit accident that also brought her 11-year-old son to the hospital, a Florida mother of five perished from burns that covered nearly 100% of her body.
Last month, Nicole Foltz, 38, and her husband, Jeff, lit a fire in their Tarpon Springs home while they were visiting friends to ward off the pests.
When Jeff entered the room, Nicole allegedly attempted to rekindle the fire, but it eventually went out.
"I had just gone inside and to my knowledge, she decided to try to keep the fire going, keep the fun going, and she put another log on it and there wasn't much flame at all. But she just, I guess, felt like pouring a little gas on it, and it would reignite, and it did. I guess it must've traveled the gas stream up to the gas can, and it exploded in her hands."
He told WFTS that his frightened wife genuinely stopped, dropped, and rolled like you should in that situation.
Despite her efforts, she was engulfed in flames and had practically all of her body burned. Three days after the tragedy on November 14, she passed away.
Jeffrey, their 11-year-old son, was hospitalized for 12 days with second- and third-degree burns covering nearly 40% of his body.
The young man recently went back home, where he is recovering from his horrific wounds.
According to the family's GoFundMe page, the unfortunate mother worked as a manager and server at the Tarpon Tavern for many years.
Tarpon Tavern and sibling restaurant The Bistro gave the bereaved family 10% of their Friday night sales.
Nicole had always wanted a bird bath in the backyard, so the husband promised that the family would convert the fire pit into one.