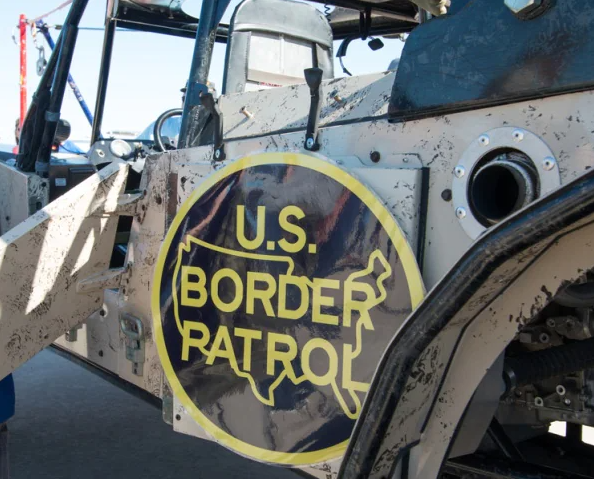 The massive groups coming into southern Texas illegally from Mexico are apparently overwhelming Border Patrol personnel operating two of the busiest border crossing areas.
According to data obtained from Border Patrol agents, human traffickers are taking advantage of the chaos at the US-Mexico border to direct large groups of migrants through the Rio Grande Valley and Del Rio sectors because they know that US Customs and Border Protection doesn't have enough personnel to thoroughly investigate each unauthorized crossing.
Over the Fourth of July weekend, Border Patrol personnel in the Rio Grande Valley Sector allegedly met three sizable groups totalling 403 migrants: 195 family units, 52 unaccompanied youngsters, and 156 single individuals.
Agents from the Rio Grand Valley Sector dealt with eight other sizable groups of almost 1,200 migrants over a five-day period prior to that.
Border agents ran with three other big groups on June 28 in the Del Rio Sector during the course of a six-hour period.
675 migrants, from countries including Bolivia, Chile, Cuba, Colombia, Dominican Republic, Ecuador, Guatemala, Iran, Mexico, Nicaragua, Peru, and Venezuela, were allegedly among the groups.
Currently, the Del Rio Sector is in charge of more than 50% of all big group arrests made in the country. This places a significant burden on local communities, prevents agents from border monitoring and ensures the safety of the nation because smaller Border Patrol sectors have fewer infrastructure and people.
Owens is aware of the difficult issue of handling the migrant surge while maintaining the safety of the border.
Owens tweeted about a particular arrest situation on May 12, "In less than 7 hours, agents from the Carrizo Springs station arrested 2 convicted child sex offenders in separate events. If not for the men and women in green, these two would be on our streets. #HonorFirst."