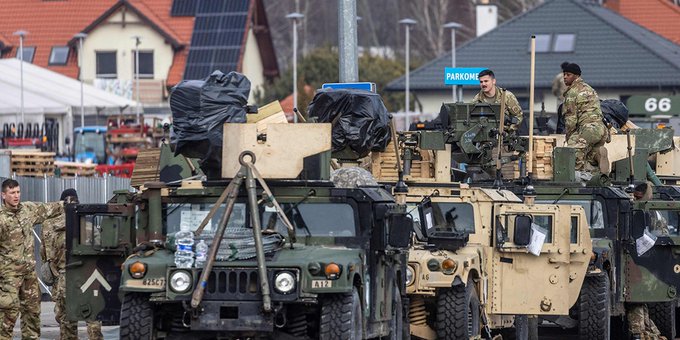 According to a statement released by the White House on Wednesday, President Joe Biden is planning to increase US military deployments throughout Europe.
A White House fact sheet claims that Biden has directed the establishment of new facilities, troops, or assets in Poland, Romania, the United Kingdom, and the Baltic States. Two more F-35 squadrons are being transferred to the UK, Poland will receive a permanent headquarters for the US 5th Army Corps, and rotational deployments to Romania and the Baltics will grow.
Additionally, the US is stationing a short-range air defense battalion and an air defense artillery brigade in Germany. Additionally, a short-range air defense battery will be sent to Italy. There will be 625 and 65 people altogether for the two missions, respectively.
Additionally, the US claims that it is collaborating with Spain to raise from four to six the number of destroyer cruisers based in Rota.
In reaction to Russia's military invasion of Ukraine, deployments have escalated. Although the US has stated that it will not send soldiers to defend Ukraine directly, US forces would intervene if Russia attacked a NATO nation.
Despite without immediately intervening to defend Ukraine, the US and NATO have recently provided billions of dollars' worth of military assistance. In May, the US approved a $40 billion aid package for Ukraine that included $26 billion for security and weaponry.