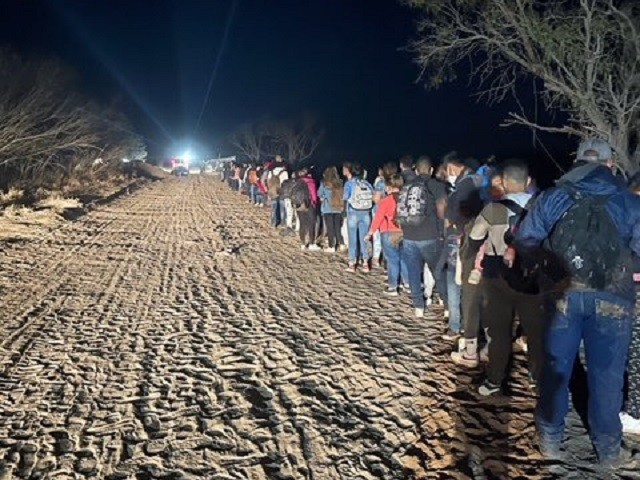 According to Border Patrol authorities, the group shown in the video was preceded by one that totaled more than 150 and more than 100 people less than a mile distant.
Authorities in San Antonio were looking into the deaths of 50 migrants who died after being transported in a sealed tractor trailer close to the Interstate 35/Loop 410 intersection when the massive groups crossed at night. White House press secretary Karine Jean-Pierre, who was traveling on Air Force One and talking to reporters about the tragedy, reaffirmed the Biden Administration's position on the predicament at the southwest border.
Every day, several sizable migrant groups reach the United States. Statistics on migrants apprehended and those who escaped are at all-time highs.
According to a CBP source, more than 170,000 people have been detained along the southwest border so far in June. According to the source, less than one-third had been immediately sent back to Mexico in accordance with Title 42.
Over 250 migrants were seen entering the city in several groups over the course of an hour on Monday night.