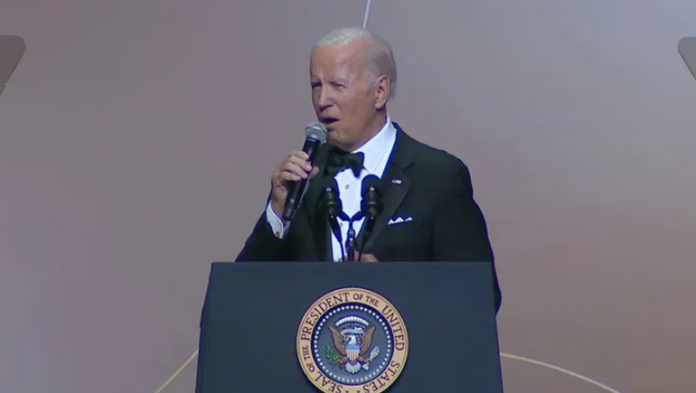 On Thursday, President Biden urged Republican governors to cease relocating migrants into Democratic cities and neighborhoods, calling such measures "political stunts" and "un-American."
After scores of migrants were taken to Martha's Vineyard in Massachusetts and Vice President Kamala Harris' home in Washington, DC, Biden accused Republicans of playing politics and using the migrants as props during a speech at the Congressional Hispanic Caucus Institute dinner.
"Republicans are playing politics with human beings, using them as props. What they're doing is simply wrong, it's un-American, it's reckless. We have a process in place to manage migrants at the border. We're working to make sure it's safe and orderly and humane. Republican officials should not interfere with that process by waging a politically political stance."
Although Florida Governor Ron DeSantis claimed responsibility for flying migrants to Massachusetts on Wednesday and Texas Governor Greg Abbott for sending migrants to Washington, D.C., Biden did not specifically mention any Republicans during his remarks. during Thursday.
Biden and Democratic senators have been under constant fire from the two Republican governors for failing to secure the southern border and letting border states to handle the ongoing immigration crisis on their own.
Republicans have also denounced Democratic programs that they believe encourage immigrants to enter the United States.
However, Biden is blaming Senate Republicans for delaying a proposal that would provide certain immigrants living in the country illegally citizenship and legal rights.
"It's long overdue for Senate Republicans to come to the table, provide a pathway for citizenship for Dreamers, those in temporary status, farmworkers and essential workers. We need to modernize our laws so businesses get workers they need and families don't have to wait decades to be brought back together."
Following remarks applauding a tentative agreement by train unions to prevent a strike earlier in the day, Biden's remarks were in response to a query regarding migrants being transferred to Martha's Vineyard.
Karine Jean-Pierre, the White House press secretary, echoed Biden's condemnation of migrant transit on Thursday, calling it an unlawful farce.