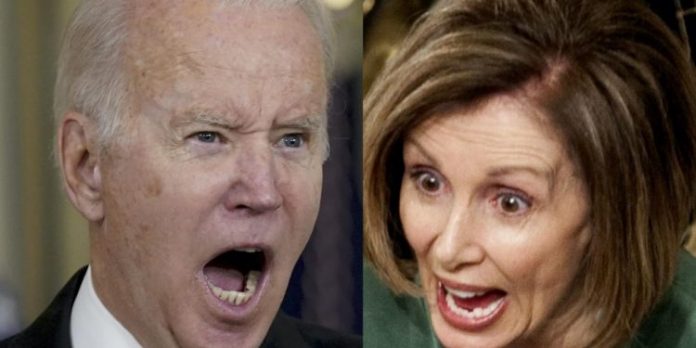 After the Senate rejected Democrats' latest attempt at incorporating immigration reform into the bill, President Joe Biden issued a statement in which it appeared that he had given up on his huge "Build Back Better" spending bill.
Democrats hoped to pass social spending legislation before Christmas to celebrate a legislative win for Biden. But they can't get a crucial vote from Sen. Joe Manchin, Democrat of West Virginia.
The rejection late Thursday of their path to citizenship for illegal aliens further complicated matters.
"I believe that we will bridge our differences and advance the Build Back Better plan, even in the fac of fierce Republican opposition," read in part the statement from the president.
"It takes time to finalize these agreements, prepare the legislative changes, and finish all the parliamentary and procedural steps needed to enable a Senate vote. We will advance this work together over the days and weeks ahead." Biden stated that we will continue this work together in the coming days and weeks.
The Democrats issued their own statement, disapproving the findings of the parliamentarian, and vowing that they will find a way for the spending bill to include immigration reform.
"We strongly disagree with the Senate parliamentarian's interpretation of our immigration proposal, and we will pursue every means to achieve a path to citizenship in the Build Back Better Act," read the statement from Democratic leaders.
"The American people understand that fixing our broken immigration system is a moral and economic imperative," they added, "and we stand with the millions of immigrant families across the country who deserve better and for whom we will not stop fighting."
Contrary to this statement, Senator Judiciary Committee Chairman Dick Durbin (D.Ill.) stated that they didn't have an alternative plan at the moment.
Manchin expressed frustration with Wednesday's negotiations when he yelled at a reporter asking if he wanted to remove child tax credit payments.
"This is bulls***. You're bulls***!" said Manchin to a Huffington Post reporter. "I'm not opposed to child tax credit, I've never been opposed to child tax credit!"