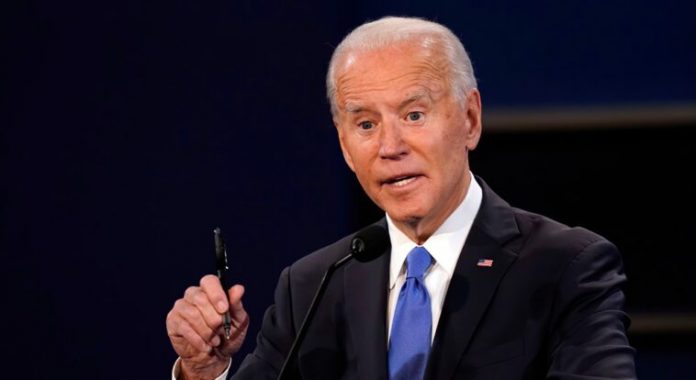 After days of denials, Secretary of State Antony Blinken finally admitted Wednesday that Americans were being held hostage by the Taliban in Afghanistan.
"As of now, the Taliban are not permitting the charter flights to depart," Blinken admitted. "They claim that some of the passengers do not have the required documentation."
"While there are limits to what we can do without personnel on the ground, without an airport with normal security procedures in place, we are working to do everything in our power to support those flights and to get them off the ground," he said, adding, "we will continue to press the Taliban to allow the charters to leave."
WATCH HERE:
Biden Secretary of State Antony Blinken: "The Taliban are not permitting the charter flights to depart."

These flights include American citizens. pic.twitter.com/HbJVMAsFHt

— RNC Research (@RNCResearch) September 8, 2021
Blinken's comments today are completely different from his previous statements. Blinken, speaking to reporters Tuesday, said that he wasn't aware of any hostage-like situation in Afghanistan and was responding to a question regarding six planes at Mazar-i-Sharif Airport. (MAZ), these planes were being held hostage.
"We are not aware of anyone being held on an aircraft or any hostage-like situation in Mazar-i-Sharif," Blinken said as he completely ignored the dangerous situation in Afghanistan.
Blinken claimed falsely that he was "assured that everyone with valid paperwork is allowed to leave," blaming the hostages in Afghanistan.
"We've been able to identify a relatively small number of Americans who we believe are seeking to depart from Mazar-i-Sharif with their families. We have been assured, again, that all American citizens and Afghan citizens with valid travel documents will be allowed to leave," Blinken said.
"And again, we intend to hold the Taliban to that," he added.
Either the Biden administration is the most incompetent in American history, or they deliberately lie to the American people. Blinken must have been aware of the hostage situation in Afghanistan and decided to lie to save President Biden.
In an interview with Fox News host Chris Wallace on Tuesday, GOP Rep. Michael McCaul spoke out about the hostage situation at Mazar-i Sharif airport. The six planes were held up there for several days.
"In fact we have six airplanes at Mazar-i-Sharif airport, six airplanes, with American citizens on them as I speak, also with these interpreters, and the Taliban is holding them hostage for demands right now," McCaul said.
"State has cleared these flights and the Taliban will not let them leave the airport," he added.
The US State Department released a statement saying: "We understand the concern that many people are feeling as they try to facilitate further charter and other passage out of Afghanistan. However, we do not have personnel on the ground, we do not have air assets in the country, we do not control the airspace – whether over Afghanistan or elsewhere in the region."The spokesperson for the department said they did not have "reliable means to confirm the basic details of charter flights.""We will hold the Taliban to its pledge to let people freely depart Afghanistan," the spokesperson continued. "As with all Taliban commitments, we are focused on deeds not words, but we remind the Taliban that the entire international community is focused on whether they live up to their commitments.""They are not clearing the airplanes to depart," McCaul said. "They've sat at the airport for the last couple days – these planes – and they're not allowed to leave.""We know the reason why is because the Taliban want something in exchange," he went on to say. "This is really, Chris, turning into a hostage situation where they're not going to allow American citizens to leave until they get full recognition from the United States of America."