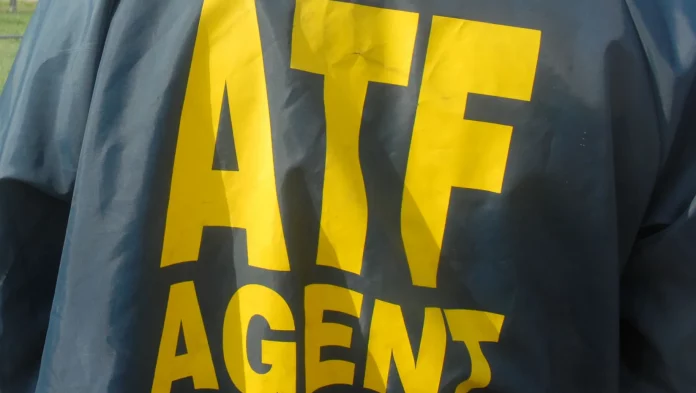 The Biden administration appears to have implemented gun restriction legislation behind Americans' backs.
The Bureau of Alcohol, Tobacco, Guns, and Explosives (BATF) may have implemented secret guidelines that control some firearms attachments, according to a recently leaked document from a conservative gun rights group.
The Gun Owners Foundation is the organization that released the ATF records. The organization is a non-profit that promotes public awareness of the Second Amendment and gun ownership.
Internal ATF technical bulletins are the materials in question. The ATF instructs personnel on how to distinguish so-called solvent-traps from weapon silencers in one leaked bulletin. Another aids ATF officers in recognizing machine gun conversion equipment, such as forced reset triggers.
Senator Mike Lee (R-UT) is presently leading a group of 20 senators in an attempt to figure out what's going on. According to lawmakers, the ATF has sent letters to those who have these gun accessories, threatening them with criminal prosecution and jail time if they don't surrender them over.
Despite the serious criminal consequences associated with the illegal manufacture, sale, and possession of [National Firearms Act] items, the ATF has never issued public guidance distinguishing a silencer from a solvent trap, or informing the public that certain forced reset triggers are machine guns, the lawmakers wrote in a letter to U.S. Attorney General Jeff Sessions. Merrick Garland is the Attorney General of the United States.
In the letter, the congressmen asked Garland and ATF Director Marvin Richardson to submit more information to Congress regarding this matter.
In response to the allegation, the ATF put out a statement.
"The bulletins are issued to ensure awareness of issues that impact officer and public safety and are appropriately classified as 'Law Enforcement Sensitive. They are not categorized as 'Secret' and should not be described as such. Providing these bulletins is a core function of ATF as the Department of Justice agency responsible for administering the federal firearm and explosives laws."