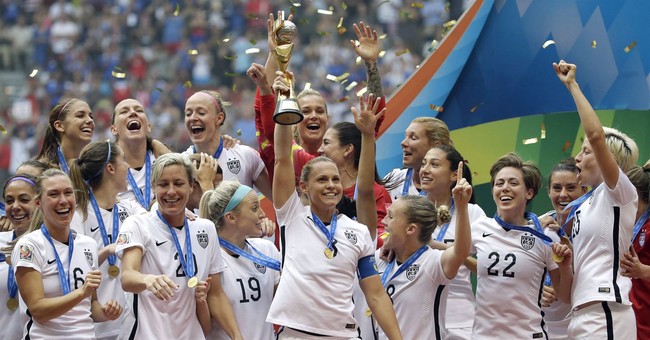 Gov. Kevin Stitt of Oklahoma, a Republican, signed the "Save Women's Sports Act" this week, prohibiting biological male competitors from competing against female athletes. Similar legislation has been signed by Republican governors in Iowa and Arizona, as Townhall has reported.
"We're not going to let biological males be an unfair advantage against them women," he further said.
Stitt believes the law is reasonable and that biological males should not compete in women's sports.
Student-athletes must compete in sports that match their biological sex, according to the bill Stitt signed. This follows the controversy involving William "Lia" Thomas, a biological male swimmer who competed on the University of Pennsylvania women's swim team this season and won a race at the NCAA swimming finals.
Female athletes in attendance at the signing expressed their satisfaction with the legislation protecting girls' sports.
Levi Gladd, a track and field runner at the University of Oklahoma, believes it is unfair for women to be denied chances due to biological issues that they cannot deal with or overcome.
Utah Governor Spencer Cox and Indiana Governor Eric Holcomb both vetoed measures safeguarding girls' sports this month. Utah lawmakers overturned Cox's veto, as Townhall reported.
Stitt told Fox News that he would welcome the opportunity to speak with any detractors who are essentially choosing to side with someone else over women and sports.