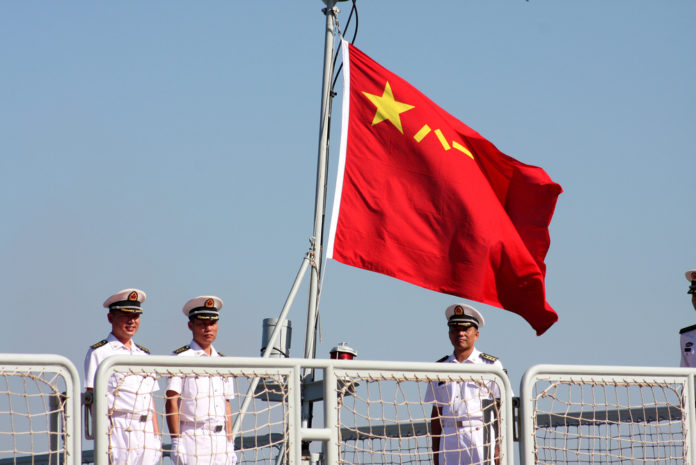 The United States raised concern on Tuesday over the ambiguous agreements reached between the Solomon Islands and China, emphasizing the agreement's secrecy.
On Wednesday, Solomon Islands Prime Minister Manasseh Sogavare said that his government has inked a security agreement with China, citing a sovereign decision to strengthen military cooperation with neighboring countries.
JUST IN – China has signed a "security pact" with Solomon Islands, according to Chinese foreign ministry spokesman Wang Wenbin. pic.twitter.com/BIf2hpkt1B

— Disclose.tv (@disclosetv) April 19, 2022
In his remarks, Sogavare underlined that the deal with China will not have a detrimental impact on the region's peace and unity.
"We are worried about the lack of openness and ambiguous nature of this agreement. This follows the pattern of China giving opaque, vague arrangements with minimal regional involvement in fisheries, strategic planning, development aid, and now security procedures," the White House said.
Kurt Campbell, the US Indo-Pacific director, is scheduled to visit the Solomon Islands in the coming days to discuss the situation with Sogavare.
On Monday in Honolulu, the US met with officials from Japan, Australia, and New Zealand.
In a speech, Australia's Foreign Affairs Minister Marise Payne stated that the conclusion of the Solomon–China Treaty disappointed her country, and that her government will seek further clarity on the treaty's stipulations.
Biden is conceding Asia to the CCP, and yet the Left's main worry is that its own videos are being posted by conservatives.

Why China's Security Pact With the Solomon Islands is a Threat – The New York Times https://t.co/yM3STtKy52

— Laura Ingraham (@IngrahamAngle) April 20, 2022
"We accept the Solomon Islands' freedom to make its own national security judgments. Our continuously stated opinion, especially from the standpoint of Australia's country's interests, remains that the Pacific community is best positioned to fulfill the region's security challenges," Payne stated.
Following the newest development, Australia's opposition Labor Party charged Prime Minister Scott Morrison with failing to engage in regional participation.
Kenny Wong, the Labor Party's international relations spokesman, said the region was less safe under Prime Minister Scott Morrison, and the risks to Australia were far greater.
The agreement essentially allows the Chinese Communist Party to send police, troops, weapons, and perhaps naval ships to the Solomon Islands to protect Chinese employees and major enterprises.
The Solomon Islands' position is vital because of its control over maritime routes, and it was the site of intense action during World War II.
Beijing's sphere of influence would stretch beyond the South China Sea, to within 1,700 kilometers of Cairns, Australia's northernmost city.