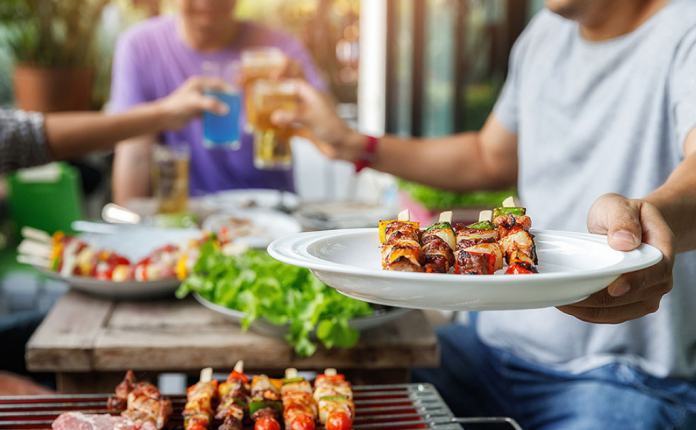 President Biden is facing criticism for hosting a White House barbecue on Sunday afternoon amidst ongoing conflict in Israel and reports of terrorists potentially holding American citizens captive.
"While Hamas holds Americans hostage, Joe Biden is enjoying a picnic with a live band," Senator Josh Hawley from Missouri, a member of the Republican Party, posted a tweet along with a screenshot of a White House Pool report.
The pool report, dispatched just past 6 p.m. on Sunday evening, reports that a White House journalist could hear the presence of a live band within the confines of the White House.
During the late afternoon and early evening, the audible strains of a live band could be detected originating from the vicinity of the Rose Garden. When queried about the purpose of the band's performance, the White House provided an explanation, stating that it was in commemoration of a barbecue event organized by the President and First Lady, intended specifically for the White House Executive Residence Staff and their families.
A few additional conservative individuals joined Senator Hawley in expressing disapproval on social media regarding the White House event.
The barbecue event took place following the Israeli government's formal declaration of war on Sunday, marking the first instance of such a declaration since the Yom Kippur War in 1973. This declaration came in response to surprise attacks launched by the terrorist organization Hamas against the nation.
Since the commencement of the attacks on Saturday morning, Israel has tragically lost a minimum of 700 lives, with an additional 2,000 individuals sustaining injuries. Reports indicate that Hamas has seized a substantial number of hostages, including women and children, during these attacks. Concurrently, U.S. authorities are actively engaged in verifying whether American citizens have been either held hostage or tragically lost their lives.