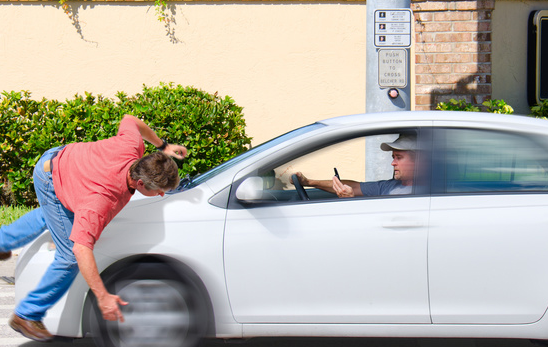 A Virginia state lawmaker charged in what authorities are calling a hit-and-run swerved his SUV toward a woman after they argued, striking her and leaving her with minor injuries, according to police and allegations outlined in court documents.
Del. Matt Fariss, a 54-year-old Republican who has represented part of central Virginia in the House of Delegates for over a decade, faces two felony charges — malicious wounding and being involved in a hit-and-run — plus misdemeanor reckless driving.
Fariss has denied the allegations.
According to a criminal complaint, the woman told police she was riding in a car with Fariss on Thursday when he passed a car at an "excessive speed" then blew out a tire.
She said he pulled into a church parking lot, where he became "irate" while talking on the phone with his son about a car jack.
As Fariss became increasingly aggressive, the woman said, she got out of the car and started walking up Route 501 to a cousin's home nearby.
Fariss then began driving and yelling at her to get back in the car, according to the court documents.
After she declined, Fariss made a 90-degree turn and struck the woman with his Chevrolet Tahoe, she alleges. She said she scampered away, fearing that he might shoot her.
The court documents do not explain the woman's relationship to Fariss.
In a statement provided by an aide, Fariss denied the allegations against him.
"While I may have made some mistakes in my life, these charges are false," he said. "I look forward to clearing them in a court of law."
Virginia State Police said in a statement Tuesday that they were called to investigate a hit-and-run Thursday afternoon in Campbell County, a rural area south of Lynchburg.
A 2015 Tahoe had crossed the center line, struck an adult female pedestrian, then left the scene, police said in the statement.
According to the woman's account, a man witnessed the confrontation and "came down his driveway yelling," at which point Fariss fled.
An investigation led state police to identify Fariss as the driver, according to the statement from VSP spokeswoman Corinne Geller.
Fariss turned himself in and met a trooper at a magistrate's office Friday then was released on bond, Geller said.