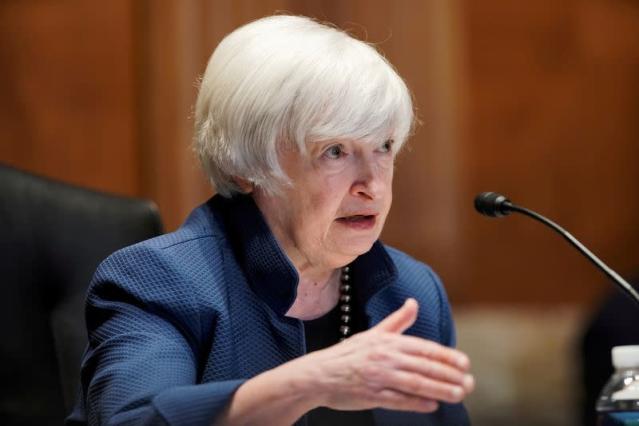 Janet Yellen, Treasury Secretary, spoke to House Democrats Tuesday to try to ease tensions about a federal eviction moratorium that expired recently due to the COVID-19 pandemic.
Nancy Pelosi (D-Calif.), House Speaker, requested an extension of the eviction moratorium. However, Yellen stated that the administration could not extend it as it did last June. She noted that the state and local governments should focus on distributing $46 billion worth of rental assistance. Most of this money has yet to be spent. Yellen said that President Joe Biden had contacted the Centers for Disease Control and Prevention in order to determine if the administration could extend the moratorium.
"I thoroughly agree we need to bring every resource to bear," Yellen said during the briefing, according to someone on the call who spoke to The New York Times.
In addition, the secretary stated that the administration would "leave nothing unturned" to find a solution to this crisis.
Jen Psaki, White House press secretary, confirmed Monday that Biden had asked the CDC for an extension of the eviction ban. However, she said that the agency "has been unable to locate legal authority for a new targeted eviction moratorium." Our team is intensifying efforts to find all legal authorities that can provide the protections needed.
Senior House Democrats have pushed back on the idea that the White House cannot extend the ban, with House Financial Services Committee Chair Maxine Waters, D-Calif., telling the Times on Monday that "I wish that the president, the CDC. I would have extended the moratorium. They have the power. He should have gone in, I believe. Let the chips fall where they may.
She tweeted on Monday: "I don't buy that the CDC can't extend the eviction moratorium — something it has already done in the past! Who is going to stop them? Who is going to penalize them? There is no official ruling saying that they cannot extend this moratorium. C'mon CDC – have a heart! Just do it!"
Waters wrote to her House colleagues Tuesday slamming the Biden administration for its "refusal to move" on the eviction ban. Instead, she opted for a "last minute punt to Congress."