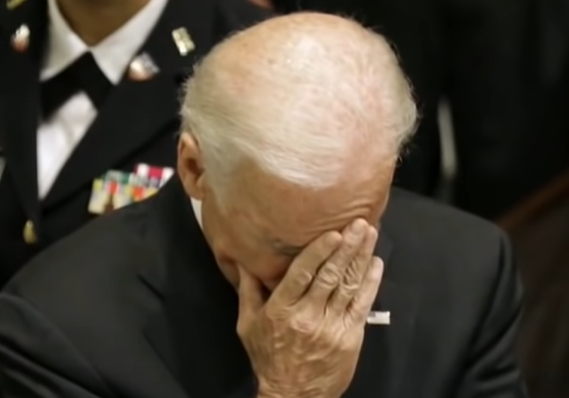 The phrase "Biden Crime Family" has been trending on Twitter recently, and while some may dismiss it as mere hyperbole, a short look at Biden's family reveals that there is corruption everywhere around them. To begin with, while Joe Biden was Vice President, his son Hunter was involved in questionable business dealings in Ukraine, Kazakhstan, and Choja.
#USA James Biden the younger brother of Joe Biden was awarded a construction contract to build 100,000 homes in IRAQ. This despite James Biden have no experience in the construction industry. #BidenCrimeFamilly pic.twitter.com/mJW5kplCVL

— Veki (@VekiB71) March 20, 2022
Hunter's dirty business dealings have been extensively published over the last year, but Joe Biden's brother, James Biden's, unscrupulous business connections in Iraq have not. During Joe Biden's time as Vice President, his brother, James Biden, was awarded a 1.2 billion dollar contract to build affordable housing in Iraq. Many residential house construction companies were surprised when James Biden was awarded the contract because he was a relative unknown in the sector at the time.
What qualifies James Biden to work for a construction firm and share in the profits of a $1.5 billion initiative to build affordable homes in Iraq?
You wouldn't be far off if you suggested it had anything to do with his last name, which he shares with his older brother, Vice President Joe Biden. At least, that's what several Wall Street analysts who study the Marlton, NJ-based corporation Hill International believe they've witnessed in yet another crony capitalism scandal.
Since 2008, Hill's stock has dropped over 80%. The corporation has been losing money since 2011. The Arab Spring protests have also stalled Hill's Middle East operations; the company is owed $60 million in payments in Libya alone, which it is still attempting to recoup.
Do you want examples of Biden influence peddling? Here is an entire article that details multiple examples. Especially take note of James Biden's Iraq construction contract (he had no construction experience). https://t.co/1kYRWCxgWp

— redwhitebluesk1 – Independent Patriot (@redwhitebluesk1) March 15, 2022
However, it received some encouraging news not long after hiring James Biden as an executive vice president for its housing subsidiary in late 2010. Hill earned one of its largest contracts ever just six months later, a $1.5 billion deal to build at least 100,000 affordable homes in Iraq.