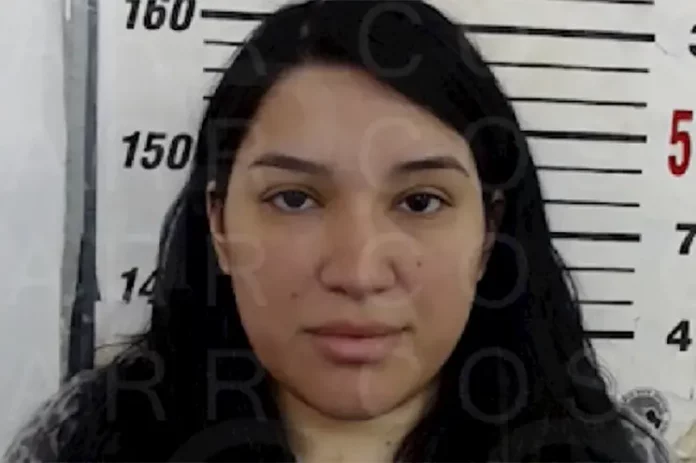 Authorities say a Texas woman was detained this week for allegedly conducting an illegal abortion on herself.
Lizelle Herrera was arrested in the state's south central region, near the Mexican border, on Thursday and is being held in a Starr County jail on a $500,000 bail.
According to a Starr County Sheriff's Office official, Herrea, 26, did cause the death of one individual through self-induced abortion.
It was unclear how far along Herrera was in her pregnancy at the time.
Major Carlos Delgado, a sheriff's spokesman, warned reporters that no further information will be released until Monday.Gonzalez, a former teacher who now operates an insurance firm in Roma, Texas, where Herrera and her family live, claimed he taught the woman's father in high school in 1986 and had just volunteered to assist Lizelle in finding work.
The Frontera Fund, which finances abortions in Texas, has called on supporters to demonstrate against the arrest, which comes seven months after Texas Governor Greg Abbott enacted contentious anti-abortion legislation prohibiting abortions beyond six weeks in September.
Many women don't even realize they're pregnant during those weeks, according to pro-abortion groups. The Frontera Fund shared the phone number for the Starr County jail in Rio Grande City, where Herrera is being detained, and encouraged Twitter users to contact to demand her release.
A tiny group of protestors holding homemade banners demonstrated outside the jail on Saturday, demanding Herrera's release once more.
Members of the organization were also encouraged to phone Starr County District Attorney G. Allen Ramirez on Monday to request that the charges against Herrera be dropped.
Senate Bill 8 also gives private persons the right to sue anybody who conducts , assists and abets an abortion.
Another Texas legislation forbids doctors and clinics from supplying abortion-inducing medicines beyond the seventh week of pregnancy.
Between September and December 2021, 5,600 Texans traveled to abortion clinics in neighboring states for abortions, according to a research released last month by the University of Texas at Austin, compared to 500 for the same time in 2019.