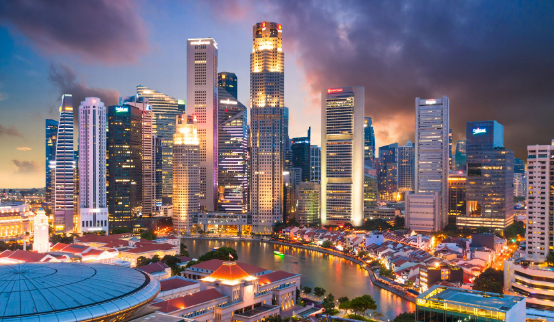 Scott Baio, renowned for his portrayal of Chachi Arcola on the well-loved series "Happy Days" from 1977 to 1984, extended his role as the same character in the spinoff show "Joanie Loves Chachi." He experienced years of triumph as a former child star turned Hollywood actor in California. However, he recently made the decision to conclude this chapter of his life. On Wednesday, May 3, Baio revealed his plans to depart from Los Angeles, where he had resided for more than forty years in the Democratic state.
Realtor.com reports that the individual known for portraying Chachi is currently putting his luxurious residence on the market for $3.85 million. This stunning home, situated in the secure and monitored Woodland Hills neighborhood, boasts five bedrooms and 4.5 bathrooms. Back in 2010, Baio acquired the property for $1.85 million, but now he has decided to part ways with it. Despite its remarkable features, including a pool, spa, and a tranquil grove of fruit trees, Baio believes that the drawbacks of widespread homelessness, exorbitant taxes, and progressive policies in Los Angeles and California justify his choice to seek freedom elsewhere.
After 45 years, I'm making my way to finally "exit stage right" from California.

"The most recent survey conducted by the Los Angeles Homeless Services Authority found approximately 69,000 people experiencing homelessness in L.A. County and 41,000 in the city in 2022." pic.twitter.com/fBCeNyhhhx

— Scott Baio (@ScottBaio) May 3, 2023
A tweet posted on Saturday, May 6, reveals that Baio possesses two residences within the state. However, there have been no indications thus far that he intends to sell his second home located in La Quinta, a resort city in close proximity to Joshua Tree National Park. Baio joins the ranks of notable individuals, including Joe Rogan, Mark Wahlberg, and Matthew McConaughey, who have also chosen to depart from California, citing comparable reasons for their decisions.
In response to a report by the Los Angeles Homeless Services Authority (LAHSA), which stated that in February 2022 there were approximately 69,144 individuals experiencing homelessness in Los Angeles County, marking a 4.1% increase from 2020, several individuals, including Baio, have opted to make moves. Specifically, within the city itself, the number of residents without permanent housing reached 41,980, reflecting a 1.7% rise from the previous year. Although LAHSA acknowledges that the rate of homelessness may be increasing at a slower pace compared to previous years, it remains a persistent issue. If California Democrats fail to take action to address this problem, it is likely that more residents will decide to relocate.