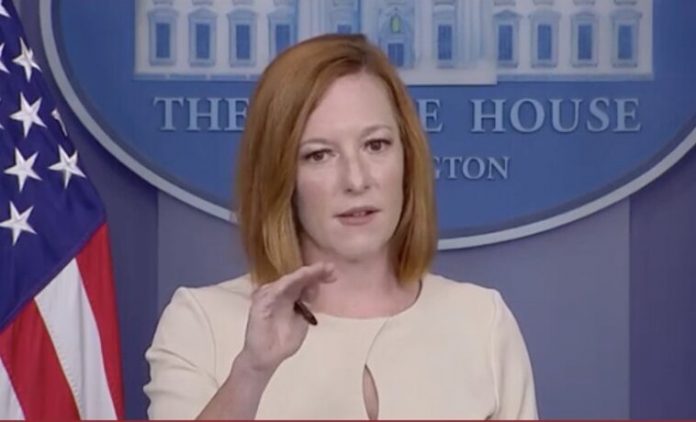 Vice President Kamala Harris made some eyebrows Friday when she took a private, unexplained trip down to Palm Springs, California.
It was not clear what Harris, who represented California in Senate before taking over the vice presidency, was doing at Palm Springs.
"China has grown increasingly aggressive under this administration, and then now we're set to start trade talks back with them. There was concern when President Biden took office about his son's business dealings with China. He was supposed to divest himself of his stake in a Chinese private equity firm in December with ties to the Chinese central bank. As of April, he had not yet done that, and at some point you were going to get back to us on that. Do you have an update on that? Has he dissolved that interest now?"
"I'd point you to his representatives on that, he doesn't work in the administration," Psaki deflected.
"I would say, though, that — and I think you're referring today to the announcement, this speech by Ambassador Tai about phase one. And what I think is important to note here is that this approach definitely differs from the approach of the prior administration in our view," Psaki said, not answering the question whatsoever.
"The President has said during the campaign that none of his family will have any business relationship with anyone that relates to a foreign corporation or a foreign country," the reporter pressed. "Wouldn't it be assuring to the American people as we head into this if they just let the American people know if Hunter has divulged himself of that?"
"Well, again, I conveyed to you and then I think I'm going to have to move on, that you should talk to — you should talk to his representatives — and there's no reason to yell, I'm certainly not yelling. You should talk to his representatives. That remains his policy. He's been working to wind that down. Beyond that, I'd say talk to his representatives," Psaki said frantically.
Watch the exchange below:

On this topic, Politico's Ben Schreckinger says "ethics experts are largely aghast" that Hunter Biden is selling his "paintings for half a million dollars."
Obama's ethics chief has described the amount of money involved as "absolutely appalling."
LISTEN: Politico's Ben Schreckinger says "ethics experts are largely aghast" that Hunter Biden is selling his "paintings for half a million dollars."

Obama's ethics chief "has described the amounts of money involved as absolutely appalling." pic.twitter.com/nCfoNwAzA5

— RNC Research (@RNCResearch) October 4, 2021