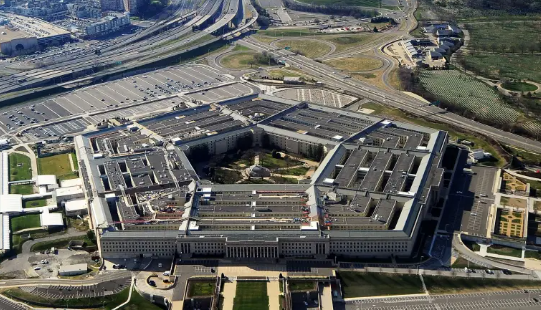 Pentagon investigators still have more questions than answers five days after Defense Secretary Lloyd Austin claimed to have first discovered that reams of highly classified intelligence information had been posted online.
When asked if there are any more leaks, the response was, "We don't know.
Pentagon spokesman Chris Meagher said that investigators are still attempting to determine what may be available, despite the Defense Department's commitment on Monday to re-examine who has access to critical material presentations that are similar to ones that were discovered on multiple social networking sites starting late last week.
They are "similar in format to those used to provide daily updates to our senior leaders on Ukraine and Russia-related operations," Meagher acknowledged, adding that they also contained "other intelligence updates." Some of the documents, some of which were leaked online last month, were made widely known April 6.
Pentagon scrambles to plug leaks as officials fear more to come: 'Are more leaks coming?' https://t.co/DQhsI7VSFY pic.twitter.com/8hoeknFneB

— New York Post (@nypost) April 11, 2023
Meagher refused to comment on the "veracity" of the leaked documents, some of which contained vital information about the shipments of weapons, but he did say that some of them appeared to have been "altered."
He did not go into detail about what the authorities think was altered in the documents, but he did encourage people to refrain from sharing pictures of them.
Meagher stated that Austin was informed of the breach on April 6 and started conducting daily meetings with senior executives the following day to discuss the implications, however it is unknown if others in the Pentagon were aware of the leaks at the time they originally occurred.
"Disclosure of sensitive classified material can have tremendous implications not only for our national security, but could lead to people losing their lives," Meagher sternly said.
Rep. Michael McCaul of Texas, the chairman of the House Foreign Affairs Committee, and Chuck Schumer, the majority leader in the Senate (D-NY), among others, have called on the Biden administration to brief Congress on the effects of the leaks on national and international security.