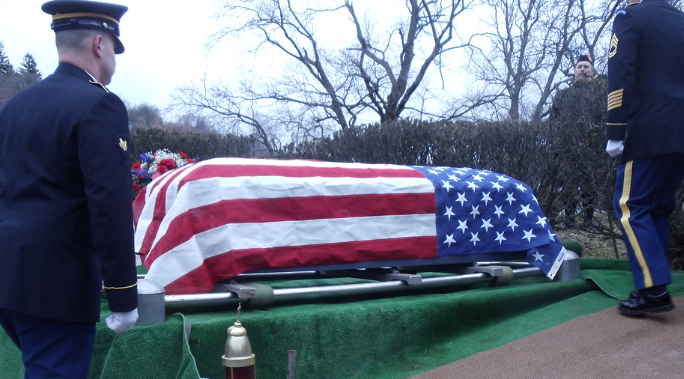 A US Navy sailor vanished last month after leaving a pub in Illinois. Tragically, the hunt for him is now over. It has been established that a body pulled up from Lake Michigan is the missing sailor.
Seamus Gray, a 21-year-old sailor, joined many Americans in going out to celebrate St. Patrick's Day on March 17. He and his friends frequented clubs in nearby Waukegan, Illinois while they were stationed at Naval Station Great Lakes.
The last glimpse of him was at 1:40 am, from a security camera near the harbor, and he was refused admittance to the Ibiza Bar early the next morning, about 1:30 am, after an "apparent altercation."
At the base's 2 am curfew the following morning, Gray was reported missing, and a search was launched. One hundred of his fellow sailors assisted the local police in their search for him near Lake Michigan's shore, but they were unable to locate him.
A body found in Lake Michigan has been identified as Seamus Gray, the Navy sailor who disappeared last month.
https://t.co/b30vuqMA4G

— CBS News (@CBSNews) April 20, 2023
His mother, who had flown in from Florida to be near the search, made multiple appeals for information about her missing son alongside Waukegan police and the Navy.
On March 24, less than a week after he disappeared, local police chief Scott Chastain told the press that the cold weather made it unlikely a person in the water would immediately resurface. As a result, hopes of finding him alive swiftly seemed to wane. He also issued a warning that the water's currents might transport bodies as far as Chicago or Milwaukee.
It turns out, though, that didn't happen. Around 7 p.m. on April 19, ConEd employees who had been working close to Waukegan Marina discovered a corpse in the water. When the authorities found it after being summoned, they realized that the clothes it was wearing coincided with those Gray was wearing when he vanished. The body is now officially identified as Gray's by the Lake County coroner.