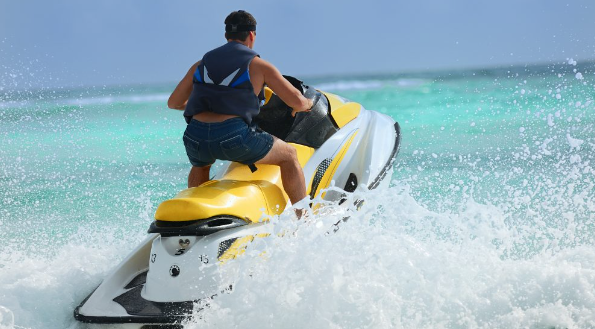 Roy Herron, a well-established Tennessee legislator and former leader of the state's Democratic Party, passed away on Sunday due to injuries he suffered in a jet ski incident. He was 69 years old. Herron's family confirmed that he died at Vanderbilt Medical Center in Nashville. Following a collision with another jet ski on July 1 at Kentucky Lake, he experienced severe injuries to his arm and pelvis, along with internal bleeding, leading to his hospitalization. The collision is currently under investigation by the Tennessee Wildlife Resources Agency, although specific information regarding the incident has not been released at this time.
"Roy loved his family with all his might. He passed doing what he loved most — spending time with our sons and their friends in the Tennessee outdoors where his spirit was always most free," according to Rev. Nancy Carol Miller-Herron, the wife of Herron.
Herron, a lawyer hailing from Dresden, Tennessee, had a notable political career spanning 26 years in both the state's House and Senate. During his tenure, he held prominent positions within the Democratic Party, including serving as floor leader and caucus chair. According to information found on his website, he maintained a perfect attendance record during legislative sessions, with the exception of when his youngest son was born. Additionally, from 2013 to 2015, he assumed the role of chairperson for the state Democratic Party.
After completing his undergraduate studies at the University of Tennessee at Martin, Herron achieved a significant milestone as one of the early recipients of dual degrees in divinity and law from Vanderbilt University. Alongside his legal and religious pursuits, he was ordained as a Methodist minister. Furthermore, Herron showcased his literary talents by publishing three books, one of which was titled "God and Politics: How Can a Christian Be in Politics?"
Funeral arrangements were made for Saturday at First United Methodist Church in Martin, where mourners gathered to pay their respects. The passing of Herron garnered an outpouring of condolences on Sunday. Former Vice President Al Gore took to Twitter, referring to Herron as a cherished friend and one of Tennessee's most dedicated citizens within the Democratic community.
Democratic Representative Steve Cohen praised Herron, describing him as intelligent, hardworking, and morally upright—a politician with immense potential for success.
Republican Representative David Kustoff acknowledged Herron's unwavering commitment to serving West Tennessee and the entire state, recognizing his lifelong dedication.
Jeremy Faison, Chairman of the Tennessee House Republican Caucus, expressed his fondness for Herron on Twitter, emphasizing that he possessed a likable and charismatic personality that won people over effortlessly.
Joe Hill, a well-established Democratic political strategist in Tennessee who collaborated with Herron on various campaigns, mentioned that Herron entered the state House with an unwavering dedication to enhancing healthcare accessibility for underprivileged individuals in Tennessee. Hill further noted that Herron extended this commitment to education, victims' rights, environmental preservation, and numerous other issues that directly impact the lives of ordinary citizens.