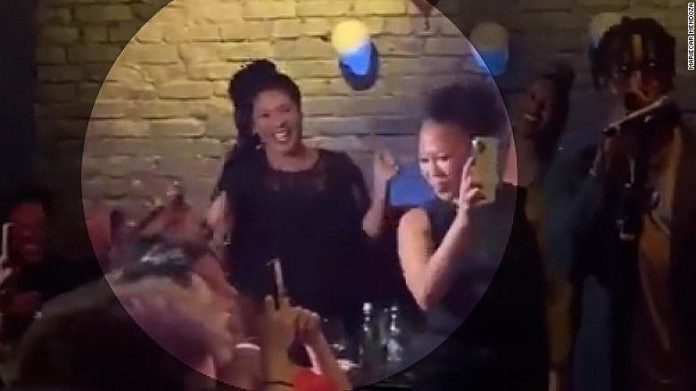 Liberal politicians, What's the deal? Are they really claiming to be above the law? They are often caught violating the law .
San Francisco's far-left mayor is no exception. You must be covered up in her city, In her city, you have to be masked up indoors even if you got the jab. London Breed did not get the memo.
Governor Gavin Newsom would be proud since he was also once caught for wearing a mask in public despite having ordered commoners to do so.
Taken From The Daily Wire:
San Francisco Mayor London Breed defended herself after being caught maskless at a city jazz club in violation of her city's own strict ordinance, telling reporters that she "was feeling the spirit" and not thinking about masking, and claiming that San Francisco should not be the "fun police," even during the ongoing COVID-19 pandemic.

Breed was caught, last week, "dancing behind a table full of drinks," and "not wearing a face covering as she sang and posed for photos," according to a local ABC affiliate.
Breed later said, "While I'm eating and drinking I'm going to keep my mask off. And yes, in the time while we're drinking like everyone else there, we were all having a good time and again all vaccinated."
WATCH IT HERE:
I chose to go to @sfblackcat last night for my first indoor concert since the pandemic … and this happened 🤩🙌🏽🎶 pic.twitter.com/x68lRya0Wh

— Mariecar Mendoza (@SFMarMendoza) September 16, 2021
Breed and her ilk are everything wrong with the United States today. Hypocrisy is a deadly sin.