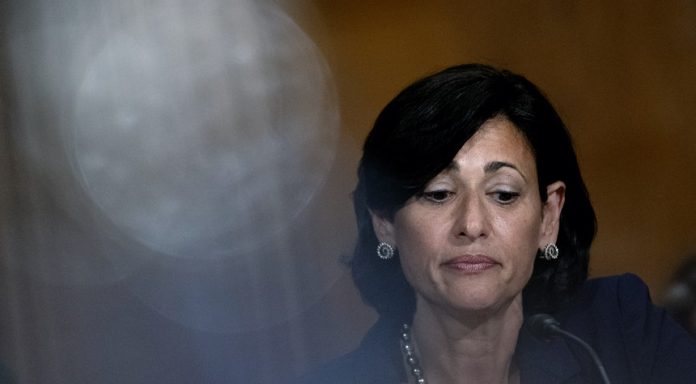 Republicans on the House Select Subcommittee on the Coronavirus Crisis released indisputable proof on Wednesday that officials at the federal Centers for Disease Control (CDC), which bills itself as the unbiased voice of science, coordinated the agency's guidance on reopening schools to in-person learning with the country's two largest teachers' unions.
The report also reveals how the administration ignored similar disclosures last October, when emails surfaced revealing that the AFT and the National Education Association had obtained a copy of the CDC's recommendations before they were made public.
In reality, not only were union operatives informed about the CDC's deliberations, but they were also given a hand in forming the organization's final conclusions. According to the report, Kelly Trautner, AFT's senior director of health concerns, addressed CDC Director Dr. Rochelle Walensky, requesting her to include the statement, In the event high-community transmission results from a novel strain of SARS-CoV-2, a fresh updating of these guidelines may be warranted.
While the claims are totally ridiculous, they should come as no surprise to anyone who has been paying attention as the president has effectively raised organized labor to the position of the government's fourth branch.
It's scarcely surprising that an administration that is unafraid to offer its union patrons the keys to the treasury should be caught red-handed allowing them to design actual policy.
Unfortunately, given what we now know about the disastrous impacts on schoolchildren's learning results and physical health as a result of the two-year, Biden-encouraged school closures, this latest attempt to subjugate hard science to scumbag political science should continue to astonish and enrage us.