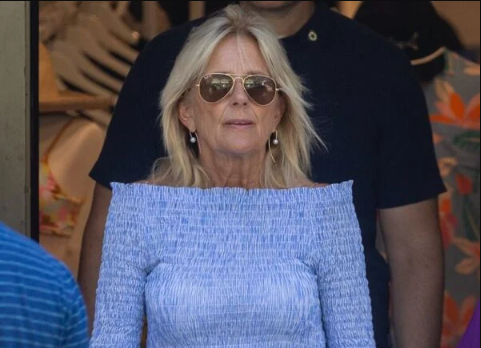 On Sunday, First Lady Jill Biden referred to GOP presidential candidate Nikki Haley's proposal to require mental fitness tests for public officials over 75 as "crazy" and implied that President Biden would never submit to one.
If her husband were to be reelected, he would be 82 at his inauguration, making him the oldest commander in chief in US history. Jill Biden stated that she and her husband "would never even discuss something like that."
Jill Biden called Haley's proposal "ridiculous" in a segment of an interview that aired on CNN's "State of the Union" on Sunday.
The complete conversation with Jill Biden will air at 9 p.m. Monday — cited as evidence of the president's tenacity his unexpected journey to Ukraine last month to meet with President Volodymyr Zelensky to celebrate the one-year anniversary of Russia's invasion.
"How many 30-year-olds could travel to Poland, get on the train? Go nine more hours, go to Ukraine, meet with President Zelensky? So, look at the man. Look what he's doing. Look what he continues to do each and every day."​
When Haley, a former US ambassador to the UN, declared last month that she will be vying for the Republican presidential nomination in 2024, she specifically mentioned Biden and GOP former President Donald Trump, who is 76 and has already declared his candidacy for the 2020 election.
"We are more than ready for a new generation to lead us into the future. Ready to move past the stall ideas and faded names of the past," Haley, 51, spoke to supporters in Charleston, South Carolina, at the beginning of her campaign.
"We won't win the fight for the 21st century if we keep trusting politicians from the 20th century," the former governor of South Carolina continued.
Trump adopted and expanded on Haley's mental-test suggestion when he declared in November that he would run for president again.