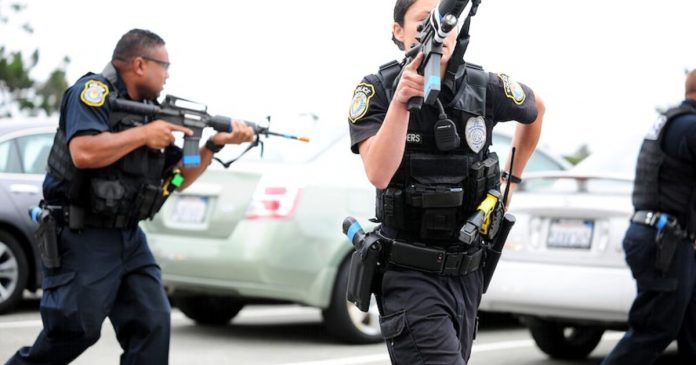 The Internal Revenue Service (IRS) has 360 vacancies on its USAJOBS page for "Criminal Investigator" and one of the key requirements is to carry a firearm.
"We're hiring special agents now!" the IRS Careers page states.
The agency is searching for a "criminal investigator" to look into "potential criminal violations" of the tax code in a way that "fosters confidence in the tax system and compliance with the law," according to a job offering on their website.
Under the "major duties" section of the listing, the IRS noted that applicants must be willing to "carry a firearm; must be prepared to protect him/herself or others from physical attacks at any time and without warning and use firearms in life-threatening situations; must be willing to use force up to and including the use of deadly force."
Applicants also must be willing to carry out their duties for "a minimum of 50 hours per week, which may include irregular hours" and be on call to bring the heat "24/7, including holidays and weekends."
The Internal Revenue Service (IRS), which caused outrage online with a similar ad last year, began its new hiring frenzy on February 15, according to USAJobs.gov, and is now searching for 360 criminal investigators in all 50 states, with a maximum annual wage of little over $94,000.
Twenty of the agency's facilities are based in the Lone Star State, suggesting a regional emphasis.
Second on the list is California, where the agency is hiring for 18 locations, followed by New York and Florida, each of which is hiring for 13 locations. (Neither Texas nor Florida imposes a state income tax, therefore collection and administration in those states will be handled entirely at the federal level.)
As part of the $739 billion Inflation Reduction Act that President Biden signed in August, the Internal Revenue Service was given more than $80 billion in extra money.
Conservatives have voiced concern that the agency will spend the $80 billion primarily to crack down on low- and middle-income Americans after claiming in a 2021 Treasury report that it needed the money to hire 86,852 more personnel over the following decade.