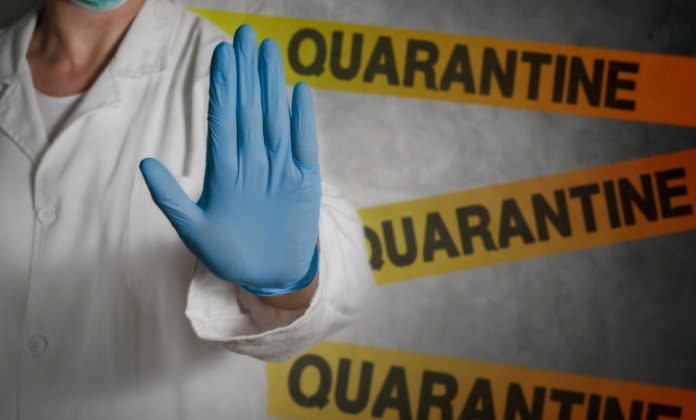 State authorities have implemented a quarantine in a certain area of a city in Florida to swiftly eliminate the invasive giant African snail, which carries harmful parasites. This particular section, spanning 3.5 miles, is situated in Miramar, Broward County, and is a mere 11 miles west of Hollywood. To eradicate the snails, a molluscicide containing metaldehyde will be applied throughout the designated area. Although residents within the treatment zone can move about freely, they are prohibited from relocating any plant-related materials that might serve as a refuge for the snail's eggs.
"Under the quarantine, it is unlawful to move a giant African land snail or a regulated article, including, but not limited to, plants, plant parts, plants in soil, soil, yard waste, debris, compost or building materials, within, through or from the defined quarantine area without a compliance agreement."
After the sighting of a giant African snail measuring up to 8 inches in length, the authorities verified its presence in the region during June. This discovery led to an intensified survey conducted by the agency.
INVASIVE SPECIES ALERT: The Florida Department of Agriculture ordered parts of Broward County to quarantine Tuesday after the invasive African land snails were found in the Miramar area. See which areas are being quarantined in the story below. https://t.co/BCFs0IDzJW

— WPLG Local 10 News (@WPLGLocal10) June 20, 2023
Giant African snails have gained a reputation as one of the most destructive snail species globally, posing significant risks to both agriculture and human health. These snails carry a parasite known as the rat lungworm, which can cause meningitis in humans, a serious and potentially fatal condition.
Additionally, they have a voracious appetite and can cause extensive damage to vegetation, feeding on over 500 different plant species. Another concerning aspect is their reproductive capacity, as they can lay up to 1,200 eggs annually.
Florida has successfully eliminated the giant African snail on two previous occasions since its initial discovery in 2010. The most recent eradication effort took place in Miami-Dade County and lasted for a decade, costing $23 million. It concluded in 2021 after approximately 170,000 snails were collected.
The quarantine imposed in Broward County marks the third instance of such measures being implemented in Florida within the past year. Following the detection of the large snail, a section of Lee County on the west coast was placed under quarantine in December, and six months later, a similar situation occurred in Pasco County.