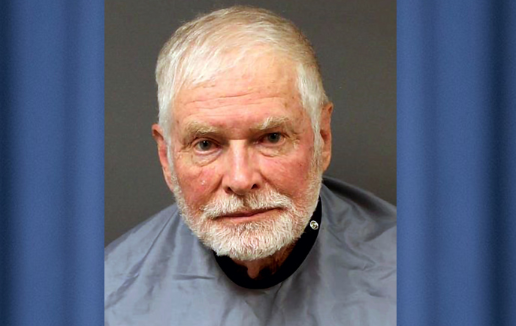 After allegedly killing a Mexican national on his property barely 150 feet from the US border, an Arizona cattle rancher has been accused of first-degree murder and had his cash bail bond at $1 million. The victim was likely in the country illegally.
According to the Santa Cruz County Sheriff's office, George Alan Kelly, 73 years old, is suspected of killing Gabriel Cuen-Butimea, 48 years old, on his farm near Nogales, Arizona, on January 30.
Cuen-Butimea was seen carrying a Mexican voter registration card, which led authorities to believe he was a citizen of Mexico.
He was residing in Nogales, Mexico at the time, which is geographically distinct from Nogales, Arizona.
According to federal data, Cuen-Butimea has a history of crossing the border illegally and had been deported back to Mexico on numerous occasions, most recently in 2016.
The US government prohibits anyone who has been deported from entering the nation again for five or ten years; repeat offenders are banned for extended periods of time or permanently, depending on the cause of their deportation.
An elderly Arizona rancher is charged with murdering an illegal alien on his property https://t.co/KF1NGQLfBM

— Ben Owen🇺🇸 (@hrkbenowen) February 7, 2023
Nogales International stated that hours before the fatal shooting, "Allen" described himself as someone in the neighborhood who called the police to alert a "possible active shooter."
The witness called the Border Patrol officials and said that there was a "group of people running," and "was unsure if he was getting shot at as well."
A murdered adult Hispanic male was found on the property when authorities subsequently responded to another complaint of rounds fired from there, according to Chief Deputy Gerardo Castillo.
He stated "It doesn't seem like Mr. Kelly and the decedent knew each other."
The killing's circumstances, including a possible motive, are not well known according to the authorities.
At his court appearance, Kelly pleaded with the judge to drop his $1 million bond so he could see his wife again and take care of their ranch.
"She's there by herself, nobody to take care of her, the livestock or the ranch."
Residents of Kino Springs say they had never felt threatened in the border community before, and the shooting has left them scared.
According to Maria Castillo, who has resided on Kino Springs and West Sagebrush Road for the past ten years, seeing individuals cross the border and go about their daily lives is not unusual.
"I drive through here every day,"Castillo remarked. "Late, early, and never encountered anybody. I feel very safe living here in the area."
Arizona law provides similar guidelines to comparable "stand your ground" statutes in other states, allowing the use of deadly force to stop burglaries of vacant residential buildings. According to its statute "a person is justified in threatening or using physical force against another when and to the extent a reasonable person would believe that physical force is immediately necessary to protect himself against the other's use or attempted use of unlawful physical force."