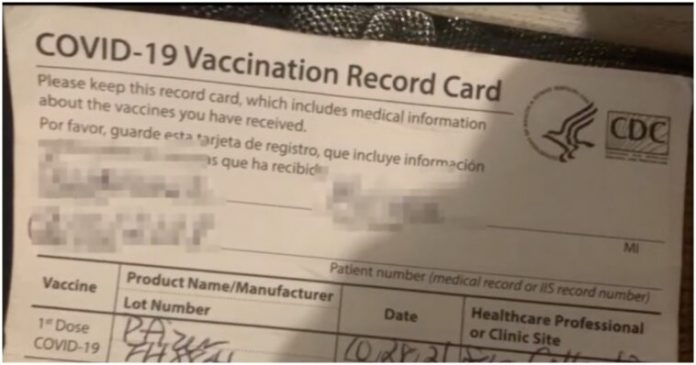 Unauthorized vaccination was performed on a student by staff at Barack Obama Global Prep Academy, South Los Angeles. The staffer advised the student to not say anything as they didn't want to get in trouble.
Watch Here:
A middle school student claimed that he was being bribed by someone to get the vaccine. He agreed. According to the mother, she had already received her vaccines and she did not want her son to have them.
If I was this woman, I would sue this school. This is outrageous and someone needs to be held responsible.
In related news, a school in Atlanta has put up dividers during lunchtime for students and when the parent complained, the school told her to delete her tweet:
They introduced a new rule at my daughter's sadistic school @NewsatSMES today. In addition to making them eat socially distanced and SILENT, they made them use test dividers so they cannot even see each other. This is abuse. @SMECAtlanta

— Not That Kate MPH,MBA (@kate_freedomer) December 6, 2021
So I got called by the school today telling me I have to take down this Tweet. I declined.

— Not That Kate MPH,MBA (@kate_freedomer) December 7, 2021
Megyn Kelly was able to help her get it up:
Since the school wanted you to delete this (& you admirably stood your ground) I will help you amplify it. https://t.co/maxtLGwbbb

— Megyn Kelly (@megynkelly) December 7, 2021