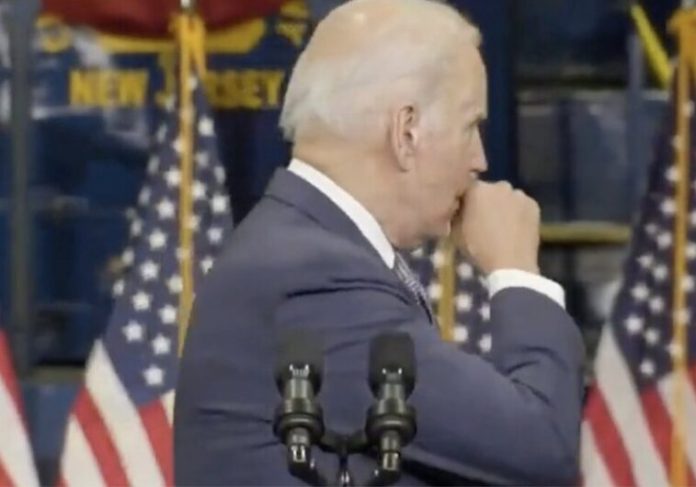 Joe Biden demonstrated that he doesn't care what the consequences of Covid spreading are Monday. 
After a long, rambling speech, Biden started to cough and then began shaking hands with several people, even though he was not wearing a mask.
So much for "taking every measure possible!".
You can see it all unfold right below:
Biden shames Americans every day if they don't wear masks. He then gets germs in his hands and spreads them to the rest of the crowd. Is that really "safe?"
As always, Biden follows the old adage of "Rules for thee, not for me!"
Biden ridiculed Murphy, the New Jersey Governor, for showing the way on COVID despite the fact that he had lost more than 8,000 seniors to the Coronavirus during his speech today.
"Governor Murphy, so many of the national tragedies we're confronting are in areas you're already leading. That's not hyperbole… Protecting public health, thanks for showing the way pal, thanks for showing the way," said the President.
Watch:
Why is Biden unable to see the absurd irony?