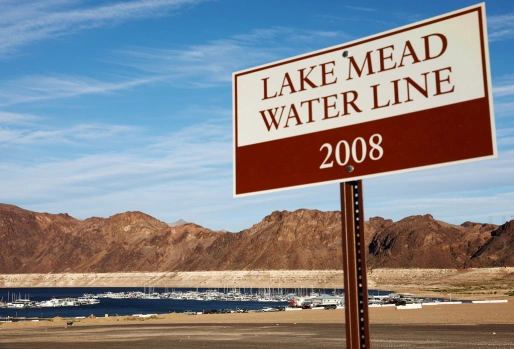 As water levels plummet to record lows due to excessive drought, a second set of human remains has been discovered in Lake Mead, only days after a person was discovered inside a rusty barrel on the reservoir's coast. Drought Watch.
Boaters discovered the decaying remains of a guy in a barrel on a freshly exposed piece of beach earlier this month. According to the Associated Press, the guy appeared to have been shot and died more than 40 years ago, based on clothing and shoes recovered within the barrel. The death is being investigated as a homicide right now.
#BREAKING: The body found in a barrel at Lake Mead may have been underwater for as long as four decades and more bodies are likely to appear as the lake recedes due to severe drought, Las Vegas Metro police tell the @8NewsNow I-Team. https://t.co/LhYkciIJDO #8NN

— David Charns (@davidcharns) May 2, 2022
A second set of human remains was discovered just days later near Lake Mead National Recreation Area, some 9 miles from the first. According to a statement from the National Park Service, the cause of death has yet to be established by the Clark County Medical Examiner, and an investigation is underway.
As the vast reservoir continues to be depleted by the extended drought, authorities fear that more of the lake's dark secrets will be revealed. Both Lake Powell and Lake Mead have been quickly falling throughout this drought, according to authorities, with Lake Mead currently at its lowest level since it was filled.
Around 2 p.m., Lindsey and Lynette Melvin discovered the bone remains in Callville Bay in the Lake Mead National Recreation Area in Nevada. Saturday,
Because the lake is so near to Las Vegas and rests over ghost towns like the Lost City, experts predict additional findings.